ISO 14001: Compliant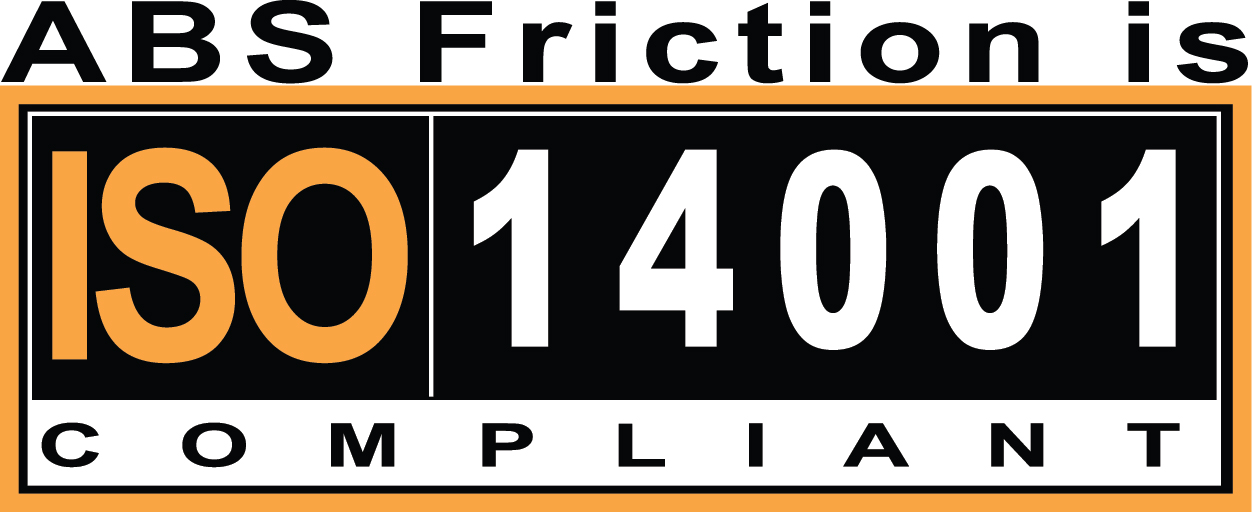 ABS Friction is proud to be an ISO 14001: Compliant company.
As an automotive parts manufacturer, the ABS Friction Group is dedicated to conducting our operations in a manner that minimizes our effect on the environment wherever practicable, while maximizing a safe and healthy work environment for our employees.
What is ISO 9001:2008?
With "Safety 1st" and "We Love Green" as our core commitments, we encourage employee participation to identify and control hazards before they can cause harm to our environment or our personnel.
With employee involvement, we can pursue our obligation to prevent pollution, comply with applicable environmental, health and safety legislation and regulations, or any other requirement we may adopt, in an effort to continunously improve our EH & S performance.
Together we will strive to be an industry leader at making "Safety 1st" and keeping the environment green.
What is ISO 14001:2004?
ISO 14001:2004 is an internationally accepted standard that sets out how a company can go about putting in place an effective Environmental Management System (EMS). This standard is designed to address the delicate balance between maintaining profitability and reducing environmental impact.
ISO 14001:2004 enables a company to identify aspects of their business that impact on the environment and understand those environmental laws that are relevant to their specific situation. Objectives are produced for improvement as well as a management programmes to achieve them, and regular reviews are implemented for continual improvement. A company or organization that has been independently audited and certified to be in conformance with ISO 14001:2004 may publicly state that it is "ISO 14001:2004 certified" or "ISO 14001:2004 registered."
Please visit ISO (International Organization for Standardization) for more information at:
www.iso.org